ADOPTIVE FAMILIES
DASHBOARD
The Family Dashboard page in Parentfinder is the central location for your profile creation process. You can upload photos, letters, blogs, and videos to your online profile from this one, private location. Need to message your Parentfinder team? You can do that in your dashboard and read their responses too. Viewing your tasks and timelines can be done at a glance. There is even a place that helps you understand the number of views your profile has received. Once you login all of these tools and resources are at your fingertips.

One central location for all of your adoption profile creation tools, communication and analytics

Tasks and timelines are easy to see and review

Help videos are easy to access and view

Featured Parents match and place faster. 65% match within 6 months and 95% match within 9 months
video
Click here to view a video of the benefits and tools that make up our Featured Membership.
Adoptive Parent Blogs
Learn more about Parentfinder's approved adoptive families and explore their stories through their blog posts below.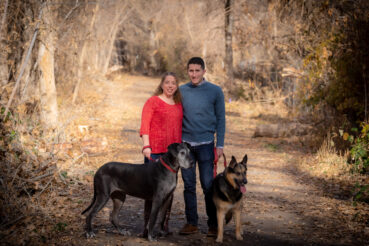 This year has been a rough year for many of us. Even so, I wanted to take a minute to say "thank You" God for Your many blessings. Thank You for blessing me with Farris, a man who loves me and all my quirks, a man who can always get me to
View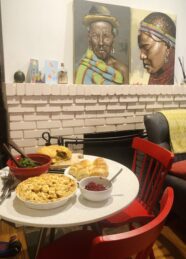 It's a weird year, especially for holidays. With the pandemic stable in NYC but growing in CT and concerns about airline travel, we aren't able to join with family in person this Thanksgiving. But we're doing our best. Aiden and Lianna drove to CT last
View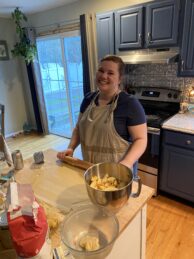 Rachel making a family (Josh's) favorite- her mother's apple pie!
View