FAMILY
MARKETING
An adoption profile can be so much more than a book or PDF on your website. Our adoption professionals will help all of your hopeful adoptive families create rich, dynamic profiles that are both physical and digital, with the option to include video at no extra cost. These profiles will then be displayed on five different adoption-related websites, as well as your own, and are featured in 12 different social media sites giving you a boost in SEO.
FAMILY MARKETING FEATURES

ONE-ON-COACHING
One of the benefits of working with Parentfinder is the experienced staff. Our team of adoption profile coaches is made up of birth moms and professional writers, whose goal is to guide families through the adoption profile creation process in the most helpful way possible. Our adoption coaches will explain the processes involved in profile creation, the do's, and don'ts and provide any feedback a family may need along the way. Our writers will proofread and help construct the written version of the profile while reflecting on years of experience writing for this specific audience.

PROFESSIONAL DESIGN
Parentfinder employs a team of professional designers and printers to ensure that your adoptive families have the highest quality profiles possible. They'll work directly with your families during the profile creation process, and do all they can to make each profile as rich and unique as possible.

VIDEO EDITING
With Parentfinder's video app your parents can shoot and upload their videos, provide stills, and include editing notes for our professional video editing team. Parentfinder will work directly with your adoptive families to help them create an adoption video profile that truly tells their story.

PRINTED AND DIGITAL ADOPTION PROFILE BOOKS
Each family that goes through the Parentfinder Family Marketing program will be provided with an ePub and Flipbook PDF, along with a print file and/or 10 professional printed and bound copies of their adoption profile. The ePub and Flipbook make it easy to show and share with birth moms on tablets or mobile devices.
Adoptive Parent Blogs
Learn more about Parentfinder's approved adoptive families and explore their stories through their blog posts below.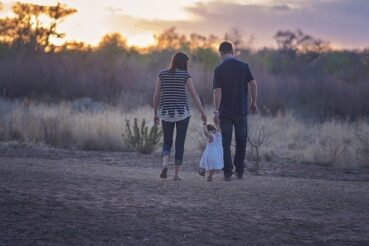 It is such a blessing to have a child who loves to read. When it comes to books, our son cannot get enough. It is a blessing but also a challenge. We live three blocks from a public library - that has been closed for almost a year in these trying times.
View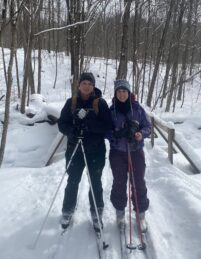 One of the wonderful things about Central New York is that we have four distinct and wonderful seasons, each with their own fun and activities. Right now winter is on the wane. We are beginning to hear snipetts of spring bird song outside, and we're
View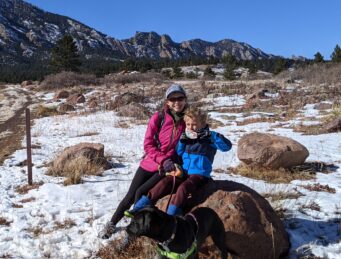 Nice weather for a winter hike!
View