Waiting Family
Management
With Parentfinder, you can manage all of your waiting families from one simple dashboard. It's simple, seamless, and easy to use.
WAITING FAMILY MANAGEMENT TOOLS

REVIEW COMMUNICATION
One of the most important features of our family management dashboard is the ability for adoption organizations to review communication between adoptive parents and the Parentfinder team. This feature allows for the organization to understand where a family is at in the process, how they've served by Parentfinder, and better understand any hurdles they might be facing.

MANAGE ADOPTIVE PARENT STATUS
Adoptive parent status changes day to day. New parents become approved for matching, while waiting parents are placed and onto the next chapter in their life. With Parentfinder's family management dashboard, you'll be able to easily manage the status of each of your adoptive parents – seamlessly changing them between inactive, active, matched, and placed.

REVIEW ADOPTIVE PARENT SATISFACTION + VIEWER DATA
Parentfinder's family management dashboard features an advanced analytics page, which provides you with realtime data on your adoptive parents. You can see how many times their page has been viewed, how many times their video has been seen or their digital profile has been opened. You can also track your adoptive parents' satisfaction with Parentfinder services.

BADGE MANAGEMENT
If you choose to work with Parentfinder, our digital team will provide your website with a badge to host your adoptive parent profiles. This badge can be managed through your family management dashboard, and any changes will be updated in real-time.
Adoptive Parent Blogs
Learn more about Parentfinder's approved adoptive families and explore their stories through their blog posts below.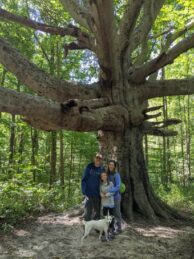 We had a wonderful camping trip with friends from our "quarenteam" this past weekend. The weather and company were perfect! It's amazing to get away from life and enjoy time together as a family (dogs included).
View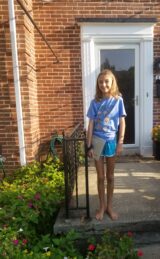 Our daughter began virtual school on September 8th. Every year we take a photo of her with her bookbag normally but switched it out for her device this year. We made the day special for her by surprising her with a "Hamilton" t-shirt (her favorite
View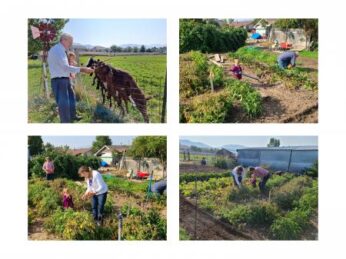 We had a great trip to visit Grandma and Grandpa this weekend. We were able to work in the garden and help pick tomatoes, carrots, and potatoes. Olivia also enjoyed visiting and helping to feed the goats with grandpa.
View