ADOPTIVE
FAMILIES
Building Adoptive Families One Profile at a Time
Parentfinder.com is the most comprehensive profile service in private adoption, and a has helped thousands of families match and place. Our lifetime memberships give parents looking to adopt the professional guidance they need to best design and market their adoption profile online.
Why Choose Parentfinder?

We Strive for Quality
98.8% of adoptive families are satisfied with their experience and compared to our competition, our website drives visitors to click on three times the amount of adoption profile pages and spend nine times the amount of time viewing our parent's profiles. Visitors come to Parentfinder.com because they want to view adoption profiles.

Our Services Are Unmatched
We provide our adoptive families with unlimited coaching, more services and greater visibility than any other adoption profile service. Our profiles are shared across five adoption websites and participating agency websites.

We're Good at What We Do
We are the largest adoption marketing service in the country. We are Google certified. After switching to our services, most adoption organizations see an increase in expectant birth mother inquiries of more than 50%.
CHOOSE YOUR PLAN
When you upgrade your membership from Network to Featured, it puts you in touch with Parentfinder's team of adoption professionals. You get all of our great tools and resources along with our staff's guidance and expertise. The result? A great adoption profile, website, and video and the best platform in which to showcase it to expectant birth moms.
Homestudy guidance
Adoption consulting
Adoption agency networking and referral
Dedicated adoption counselor
All featured member services
Professional writing coach
Adoption profile book design
Professionally printed copies of the adoption profile book
Professional video creation
Individual website with a custom domain
Access to tools
Photos
Videos
Letters
Providing adoption consultancy and profile creation services in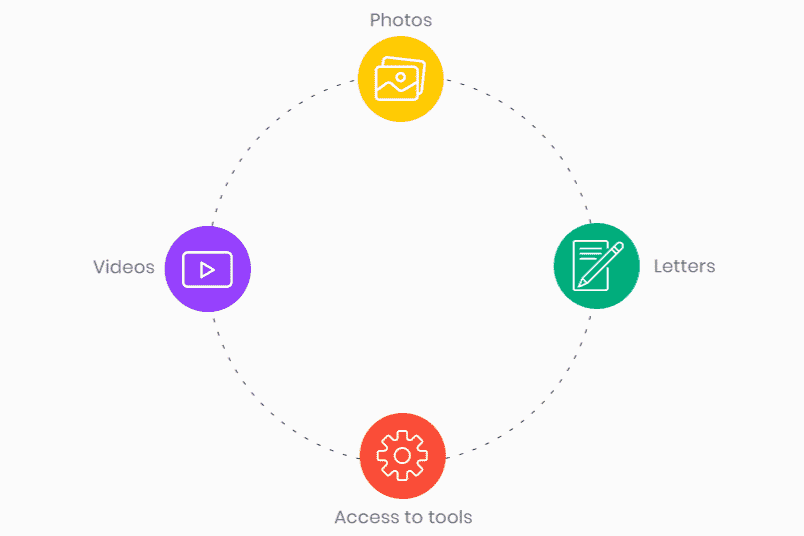 Network Member
Just need to create a simple, online adoption profile that is easily shared on the web? Then, Parentfinder's Network Membership is for you. You'll have access to our platform and tools, and if you decide you need some coaching later on in the process, you can always upgrade to Featured!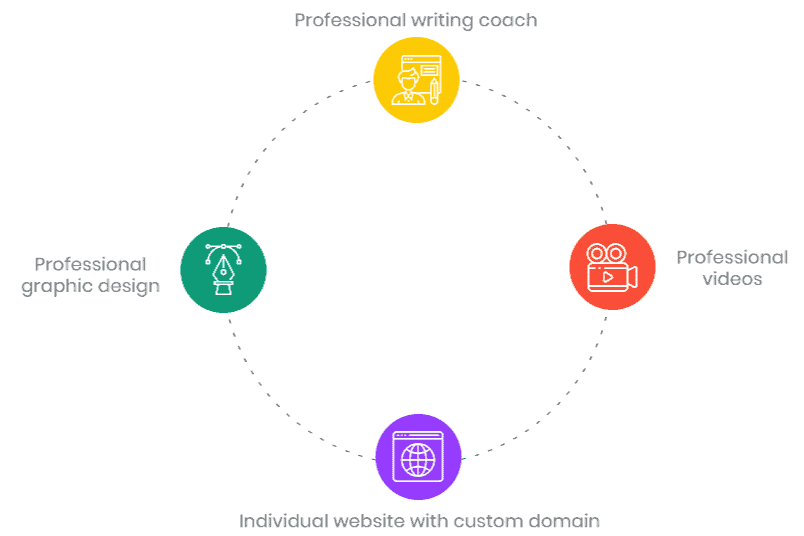 Featured Family
Great adoption profiles are so much more than a book. As a Featured Member of Parentfinder.com, you'll receive unlimited coaching from our team of professional writers, video editors, and designers as you build a dynamic adoption profile. Featured members also enjoy cross-platform exposure, increasing their overall visibility to women who are pregnant and considering adoption.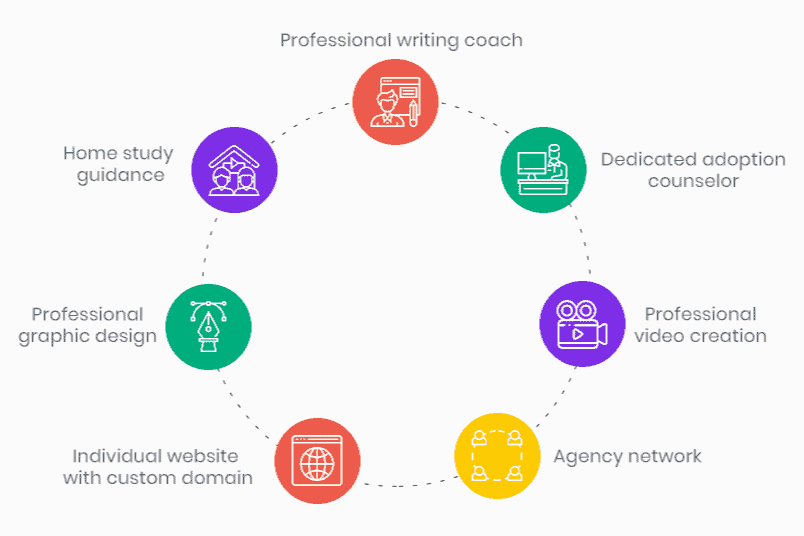 Preferred Member
Have you just begun the adoption process? Parentfinder's Preferred Member Program was created to serve adoptive parents who have just begun the adoption process and are looking for help in finding the right agency and completing their home study, in addition to getting a jump start on their adoption profile. Preferred Members have their own dedicated adoption counselor who will personally guide them through the entire adoption process.